We prefer Marlins for our takedown conversions because of the strength of their solid receiver but we have converted Winchesters and Brownings also.
The main thing is that they have an external, tubular magazine as that is what locks the barrel to the receiver.
The basic takedown package includes -
Takedown Conversion

Custom Heavy Front Barrel Band (if needed)

Trigger Job

Action Job

Refinish The Stocks (necessary as the forend has to be shortened and reshaped to the barrel block)

Refinish The Metal With Gunkote Or Matte Finish On Stainless Steel
There are many additional options when choosing a takedown conversion -
Shorten Barrel
Sights
Add a Recoil Pad (Recommended on 45/70 & 450 Marlin)
Porting
Big Loop Lever
Scout Scope Mount
Custom Case
The interest in our takedowns has been fantastic! In fact, it has been quite overwhelming and so much so that unfortunately I am suspending new orders for a while. I apologize for this but I can't in good conscious take new orders with such a backlog. When I get closer to being caught up I will start accepting orders again. I enjoy building the tds but they are very time consuming, especially if they are done right and I'm not willing to cut any corners on my work for any reason. Thank you to everyone who has expressed interest in my takedowns!
This only applies to the takedown conversions. I will still accept work on anything short of a td.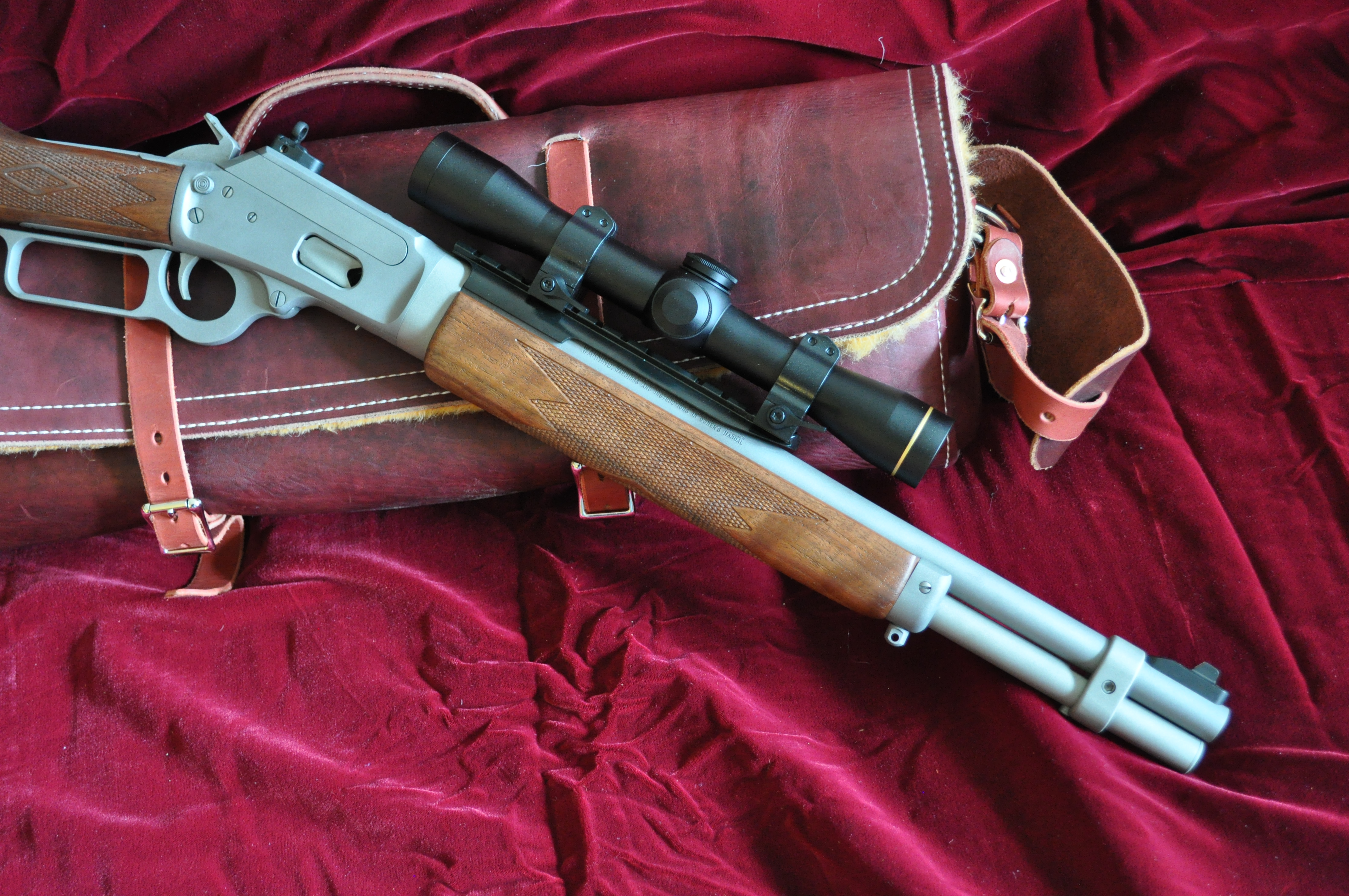 Marlin 1894 SS 44 mag with scout scope, mount & Warne QD rings
All of our takedowns are hand filed and fitted. As you can see, it is difficult to see the joint between the barrel and the receiver.
Ii takes time to get this kind of fit and quality. None of the parts for the takedowns are CNCed or mass produced. They are made one at a time for that particular rifle......... by hand.